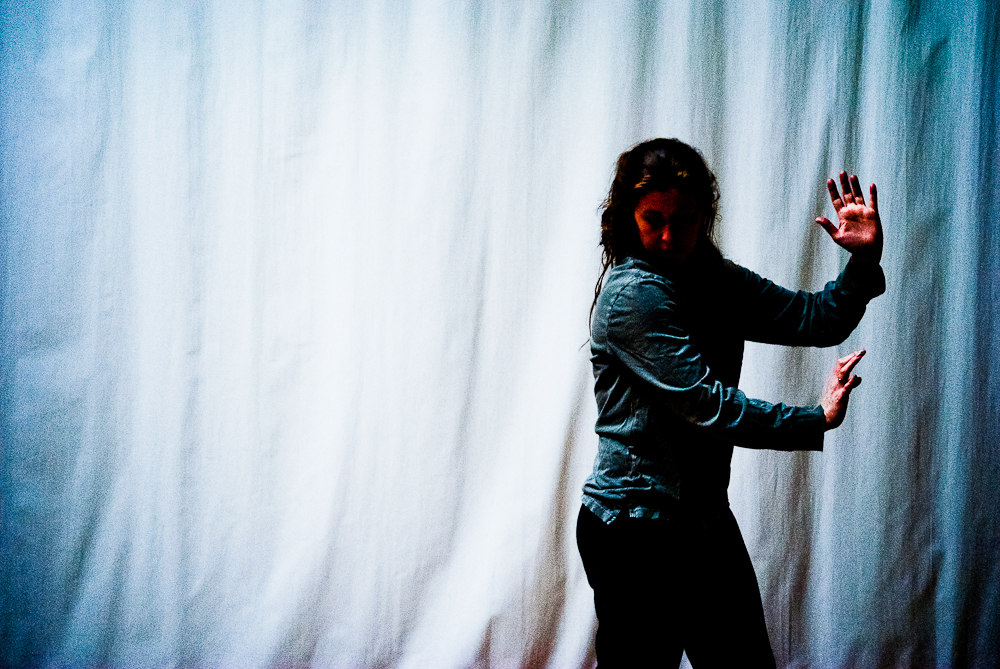 My artistic interests are driven by exploration of the complex nature of the human heart. I am especially curious about aspects of identity and transformation through embodied movement. Highly physical athletic movement and rhythmic dynamics are pillars of my work. I am committed to developing a strong sense of community through contemporary performance. The dialogue inspired by the work is important to me.
My approach is collaborative to the core. I am interested in dancers as individuals who have a lot to offer the process. I ask everyone involved to contribute in a deeply personal way. Together, we improvise, manipulate movement, engage in artistic research, dialogue and take ownership of the work. I create performances that reflect the humanity of those embodying them. In turn, provoking questions and engaging the viewer on an emotional and visceral level, a human level.
- Maya Soto
........................................................................
Maya Soto is a choreographer, performer and award winning arts educator. She is a member of Catapult Dance Company directed by Michele Miller and a successful independent artist. She is a recipient of the Velocity Dance Champion Award (2014) for significant contribution to Seattle dance. Her vast body of work includes concert performance, movement installations, dance for theater and for film. Athleticism, embodied movement and rhythmic dynamics are pillars of her work. She brings together classical dance training and a sense of play and entertainment.
She has created and produced 7 evening length shows over the last 13 years. Her choreography has been featured in every major dance festival in the Northwest including OTB/Northwest New Works Festival (SEA), BOOST Dance Festival (SEA), Pacific Dance Makers (PDX), Seattle International Dance Festival (SEA), Conduit's Dance+ Festival (PDX), Juan De Fuca Festival of the Arts (Port Angeles), SITEWORKS (Tacoma) and the Arts in Nature Festival (SEA). Truly a Pacific Northwest artist, Maya is originally from the Portland area and has been calling Seattle home since 1999.
Over the years, she has worked with many notable artists/companies including Amy O'Neal, KT Neihoff, Sandstrommovement, and LeGendre Performance Group. From 2003-2012, she co-directed collaborative dance company, Northwest Dance Syndrome. With NWDS, she created three evening length works Americanism (2005), Red Tent (2006) and Junknation (2009) along with numerous shorter dances and dance films Nocturne (2007) and The Snapping Point (2012). Her work with NWDS received support from Allied Arts Foundation and Walrus Performance Productions. She now works as a freelance choreographer and teaching artist.