CLASSES | WORKSHOPS | COMMUNITY

PLAYFUL WORK | MODERN TECHNIQUE W/ MAYA SOTO
Class starts on the floor with breath; connecting to the core and building strength. Drawing heavily on flow and momentum, dancers are challenged to shift weight quickly, isolate body parts and move bigger, stronger and faster. Focus is placed on understanding and maintaining healthy alignment while moving. This class flows through traditionally structured exercises and guided improvisations inspired by release and countertechnique principles. Solid technical practice is paired with individual exploration. The dialogue between work and play is important. Increased spinal mobility, range of motion, articulation and specificity are the goals. Expect to move in and out of the floor with ferocity. Come ready to fly, fall and float. Class culminates with fun challenging phrases that emphasize rhythmic dynamics and artistic expression. This class is geared toward dancers with a solid movement background.
INTERMEDIATE MODERN
With Live Music by Nico Tower!
Mondays 6:15-7:45pm (Starts Sept 11)
Velocity Dance Center
$15 drop in / per class
INTRO TO DANCE | VELOCITY DANCE CENTER
Are you interested in dance but not sure where to start? Have you taken a beginning ballet or modern class and wondered if there was a MORE beginning level? Are you intimidated to drop into an ongoing class? This 8 week series is for you! Learn basic dance vocabulary used in Velocity's ongoing ballet, modern and hip hop classes with other students who have no previous dance experience. You will learn basic class etiquette and dance technique while developing body awareness and comfort dancing in a group. We will also explore tactics to remember choreography by learning and building on phrases each week. Intro to Dance sets you up to continue exploring contemporary dance classes, other dance forms, and to simply feel more comfortable on any dance floor.
6 and 8 Week Series
Sept 13 - Nov 1 (8 weeks)
Nov 8 - Dec 20 (6 weeks)
Wednesdays / 8-9:30PM
Velocity Dance Center
YOUTH WORKSHOPS | COMMUNITY OUTREACH
July 2017
Maximum Velocity / Strictly Seattle
Summer Intensive - Beginning Track
2016-17
Disney Musicals in Schools
17 week program, building sustainable arts programs in Seattle elementary schools
July 2016
International Ballet Academy
Summer Intensive
Modern Technique - Levels 2 + 3
April 2016
EMP + CDSA Partnership
Creative Hip Hop Residency
Grades K-5
March 2016
French American School of Puget Sound
Arts Integration workshops with curriculum connections in music and dance
1st + 2nd Grade classrooms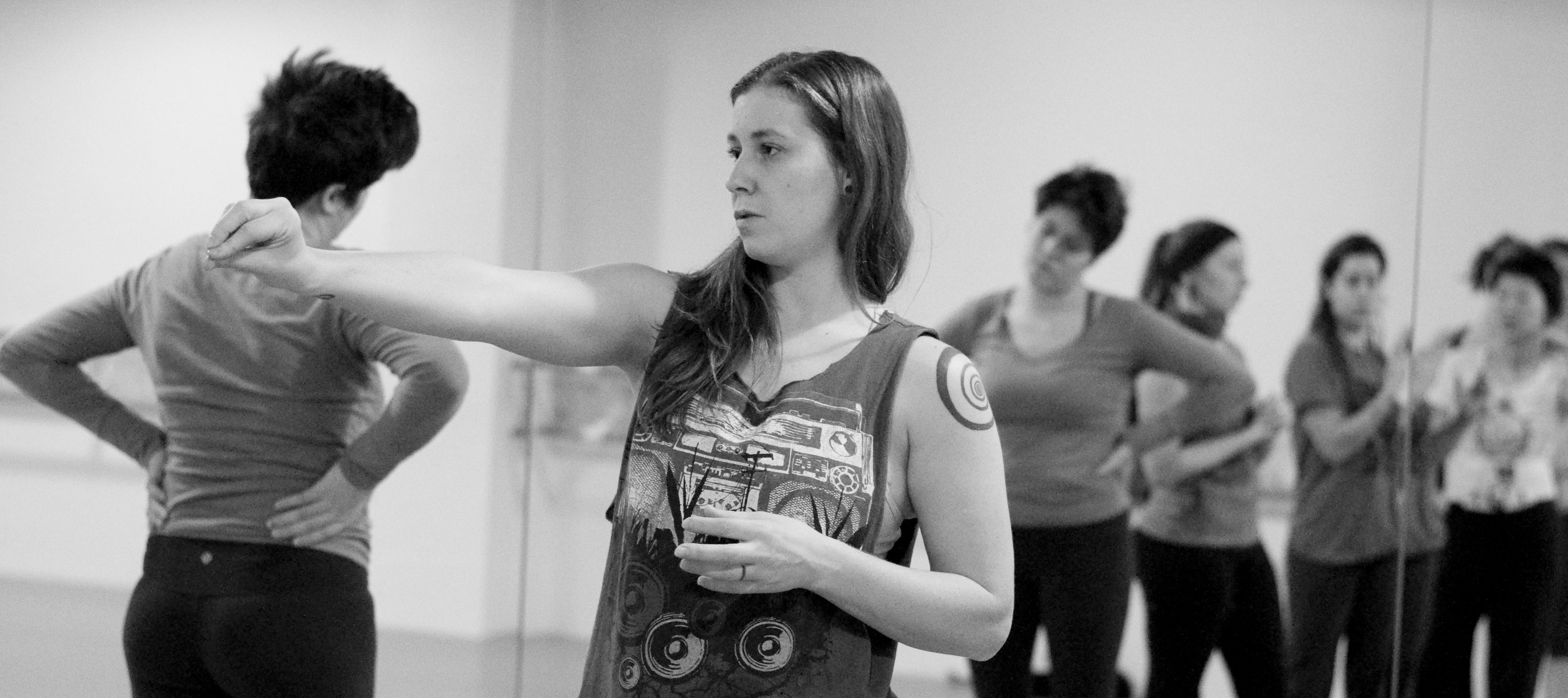 As an educator, Maya has extensive experience working in both public and private sectors. Whether teaching in a high school, college, a workshop or a studio class, Maya works to cultivate meaningful relationships and motivates students from all walks of life to open up to new experiences. She brings an upbeat, energetic teaching style that embraces all people.
Passionate about arts education, Maya teaches weekly modern dance technique classes at Velocity Dance Center and Exit SPACE. She has been a guest teacher at Cornish College of the Arts, Bellevue College, International Ballet Academy and Seattle International Dance Festival's intensive program - the Threshold Institute.
At the Northwest School, where she is on faculty, she works with middle and high school students to develop a passion for movement. She joyfully teaches a variety of styles ranging from contemporary jazz and dance for musical theater to composition and improvisation. Driven by a strong belief in the power of outreach, Maya is also a teaching artist for Seattle Theater Group - Disney Musicals in Schools program and the EMP Museum.
From 2006-2013 she created and directed the dance program at the Arts and Academics Academy in Highline School District. While working for the Highline School District, she served on the Arts School Design/Leadership Committee, Superintendent's Council for the Arts and OSPI's GLE Arts Team. After earning a BFA in dance from Cornish College of the Arts, Maya went on to pursue a Washington State Professional Teaching Certificate. She has completed teacher training programs through City University and Seattle University.
WATCH MAYA TEACH ON EVENING MAGAZINE!
(start at 13:56)