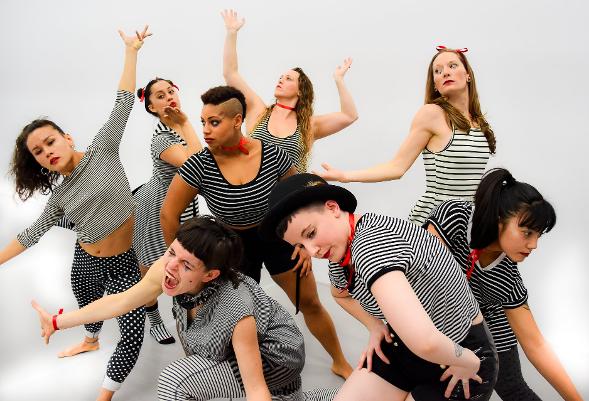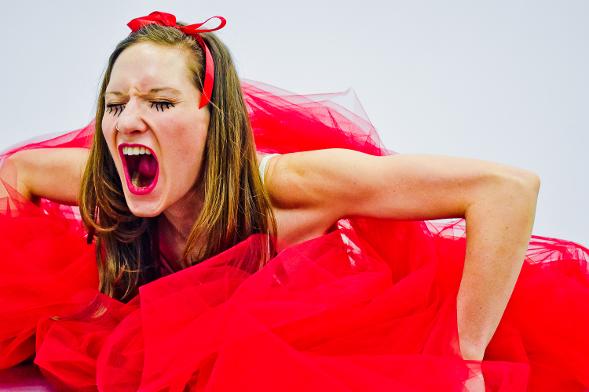 Beautiful Carcass | 2018
An alluring carnival for the senses, Beautiful Carcass pulses with energy, rage, and honesty. The work is an act of resistance and a course of healing. Beautiful Carcass creates a bewitching world that examines the complexities of being seen as female by juxtaposing hyper-glamorized and banal imagery to explore a tangled web of shame, pride, humor, despair, isolation, and camaraderie.
A dark menagerie of powerful contemporary dance and haunting theatrical imagery, Beautiful Carcass reflects the interplay between objectification and empowerment as the dancers navigate a world rife with an insidious desire to capture and own beauty. Nine contemporary dancers bring their experiences as Queer, Cis, Hispanic, African American, Asian American and first generation womxn to the stage. Their individual stories weave together to paint a broader picture of how, throughout history and across cultures, the female assigned form has been simultaneously revered and abused. Using the lenses of intersectional feminism and surrealist fantasy, Beautiful Carcass shines light on womxn's issues and opens a thought-provoking dialogue about what it means to be seen as female today.
Beautiful Carcass was developed within the Cornish Playhouse Arts Incubator Residency Program with funding from 4Culture and Seattle Office of Arts & Culture. Additional residency support from 10 degrees art+event space and KT Niehoff. Community Partners: Creative Dance Center, Rainier Dance Center, YAW Theater.
Beautiful Carcass premiered May 11-20, 2018 at Alhadeff Studio at Cornish Playhouse (Seattle, WA). Initial excerpts commissioned by the 2017 Seattle International Dance Festival.
Concept | Direction: Maya Soto + Nico Tower
Choreography: Maya Soto
Original Sound Score: Nico Tower
Performers | Collaborators: Angel "Moonyeka" Alviar, Rebecca Barney, Kaitlyn Dye, Meghan Courtney, Adriana Hernandez, Emma Hreljanovic, Noelle Price, Elizabeth Sugawara, and Tshedzom Tingkhye
More info at beautiful-carcass.com